We envision a
complete and supportive innovative ecosystem

capable of helping startups at any point on their growth journey, from ideation through self-sufficiency.
1855 supports high-potential technology and innovative startups to
achieve accelerated revenue growth

and above average economic wealth creation in Durham Region.
New Life, Old Roots
History of 1855 Accelerator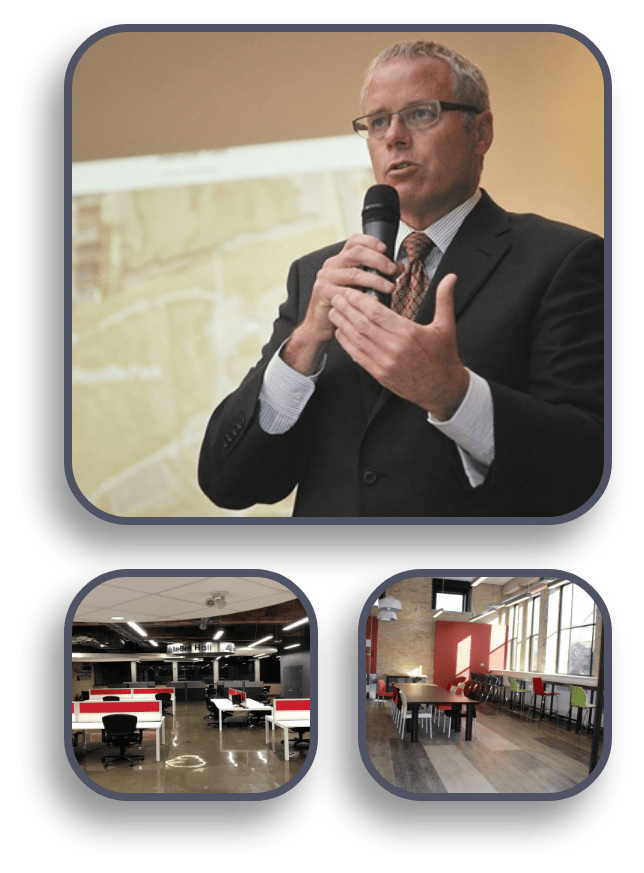 As part of his vision and inspiration, the late Peter LeBel, former Commissioner for the Town of Whitby set a goal to make Whitby a fundamental contributor to the tech and innovation ecosystem within Canada. Peter aligned with tech industry leader Jason Atkins, CEO of 360 insights, Durham's largest technology company, to create 1855 – a place where high-potential tech companies could receive growth support, within the community rich in capital, top talent, and strategic business influencers. The Town of Whitby made an extensive retrofit and investment in this historical facility, formed a private-public partnership, and 1855 was established as its own not-for-profit organization.
The name 1855 Technology Accelerator is derived from the original incorporation date of the Town of Whitby (1855) and the accelerators mission – to help technology and innovative startups.
To infuse the importance of history with the acceleration of innovation, 1855's offices are located in a beautifully restored landmark facility from 1873, the original site of an Ontario Land Registry Office, which held handwritten ink landowner registers.
1855 is located in Whitby, Ontario, within Durham Region and the Greater Toronto Area (GTA), collectively one of the largest economic and innovative clusters in the world.
The area includes brands like General Motors, Ontario Power Generation, and Abilities Centre, and offers deep industry expertise in automotive, technology, healthcare, energy, architecture, sports, logistics, transportation, and retail.
With a globally recognized education system, the area produces robust science, technology, engineering and mathematics talent, as well as healthcare, creative arts, trades, sports and agricultural talent.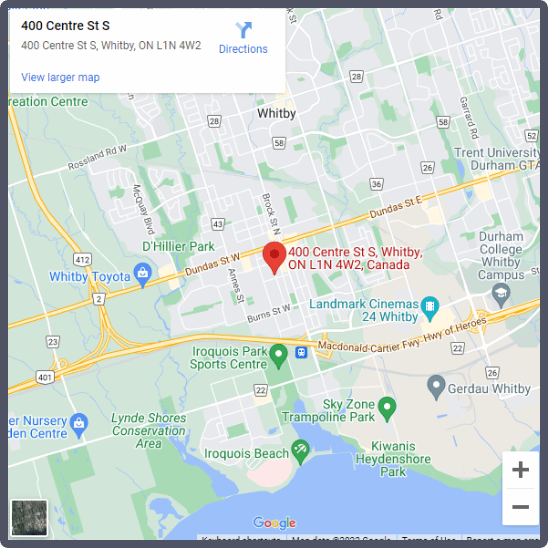 The People Of 1855
Meet our team, Board of Directors and Featured Mentors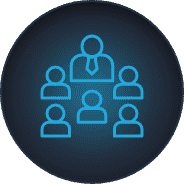 The Board of Directors is responsible for the strategic direction and governance of 1855 Accelerator.
Our strategic sponsors understand the importance an accelerator plays in achieving long-term economic outcomes and ongoing innovation advancements.
Sponsors provide key monetary investments into 1855, and in return, we develop sponsor branded programs to accelerator our members and grow our communities.
Sponsors help influence 1855 strategy and play an important public role in communicating the 1855 mission
and value.
Apply to Become a Sponsor or Partner
Sign up to our mailing list for the latest news and updates
"*" indicates required fields